One of my interests is photography:

I honeymooned in Tahiti and Bora Bora. Sunrise there is amazing. This is an unretouched photo that I took from my balcony in Moorea. It was taken with a Canon EOS Elan IIe with a Tamron 28-200 LD super lens. Film was Fuji 400 print film. This picture was scanned in at 2400 dpi and then downgraded to 300 dpi and saved as a JPG level 4 compression.
This was the room next to mine in Moorea.
This are the rooms in Bora Bora. They are at the end of a very long dock.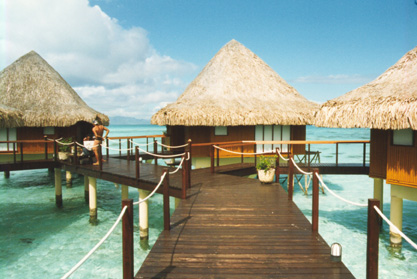 <!img src="/cgi-bin/counter">
---